When people do projects to improve their homes, or while building new homes they often forget about the laundry room floor tile design.
When it comes to laundry room flooring tile, there are various factors to consider. You must consider design, upkeep, and longevity in addition to your space and budget limits. There are various laundry room floor tile options available to satisfy a variety of needs and desires.
It's important to choose the right floor tiles for your laundry room and how doing so can improve its usefulness and look while making it last longer and be easier to clean.
Importance of Selecting the Right Laundry Room Floor Tile
The laundry room is a highly used corner of the house with the possibility of moisture and frequent foot traffic.
Because of moisture, there is no better choice than tile. It's easy to clean and protects your mess-prone floors. Keep your laundry room feeling neat and clean with surfaces you can easily wipe down.
We did the research on the best tiles for your laundry and here are our top 10 selections
Ceramic Laundry Room Floor Tile
Ceramic tiles provide style, colour, and pattern diversity. It may be a bold look, patterned cement or ceramic tile is a truly timeless flooring style that can add a lot of cheer to a space.
These tiles are more durable and have good resistance to water which makes them a reliable choice for laundry room floor tile.
This decision might come down to the price of the tiles you like and the amount of effort you're willing to contribute.
Image via Houzz
Porcelain Tiles
Porcelain tiles are very durable and long-lasting, water-resistant creating beauty in your laundry room. They're also available in a large variety of colours, shapes, textures and sizes, easily mimicking other materials while retaining easy-to-care-for properties.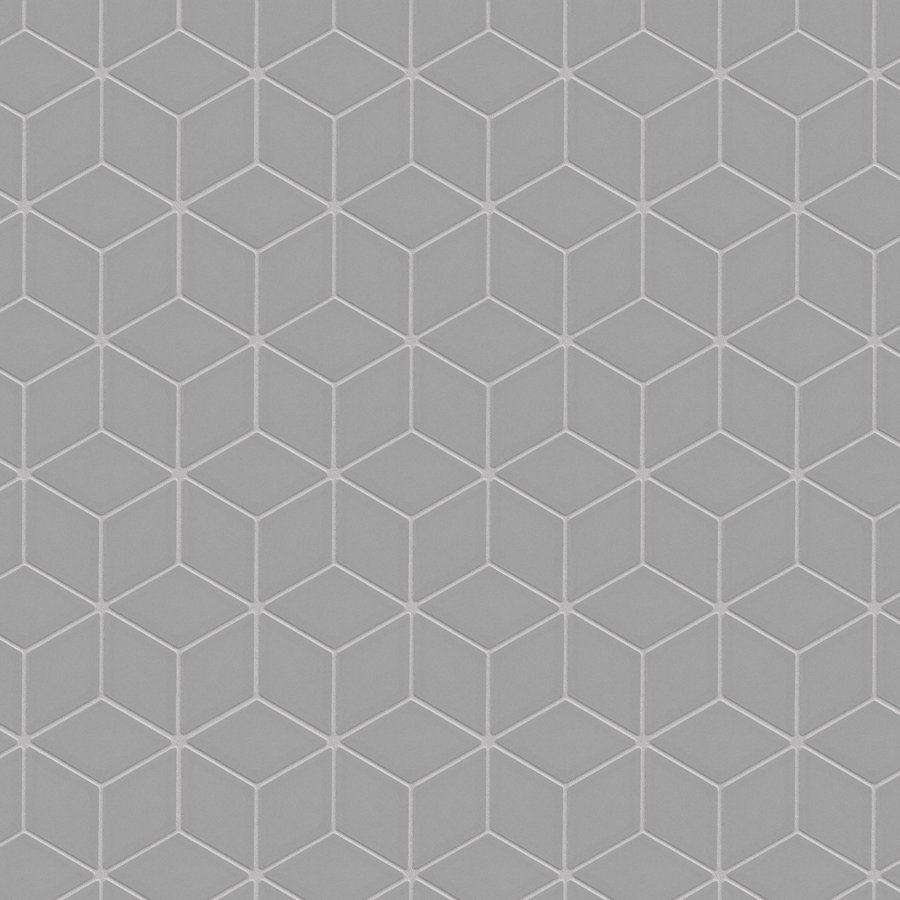 Penny Laundry Room Floor Tile
Another option for a traditional aesthetic and a long-lasting surface is porcelain penny tile. With penny tile, you can also easily alter your floor pattern by removing single tiles and replacing them with different colours.
Penny tiles could be the best decision for laundry room floor tile selection.
Vinyl Tiles or Planks
Vinyl tiles or planks are water-resistant, affordable, and easy to install. It comes in one piece, it's seamless, and therefore, there's little opportunity for water to seep into the subfloor. If you need further convincing, this is one of the least expensive flooring types.
They come in various designs, including wood and stone patterns, offering versatility in design.
Mosaic Tiles for Laundry Room Floor Tile
Mosaic tiles offer a classic look to the laundry room. This tile is a simple way to add visual interest to your laundry room Whether creating an original pattern or a focal point in a room, mosaics are versatile for achieving any design goal.
You can explore the different colours, sizes and finishes of mosaic tiles which are made of many materials such as glass, stone, and porcelain.
image via Pinterest
Linoleum
Linoleum is a traditional material for laundry room floors that is making a big comeback thanks to new cool colours and patterns. But you should know that this isn't the most lasting choice. Linoleum is easy to damage by water, but it is cheap to repair. If you choose a linoleum floor, make sure the floor below it is well protected.
Cork tiles
Cork tiles offer a sustainable and comfortable flooring option. When sealed properly, cork becomes water-resistant, and its softer surface underfoot adds a touch of comfort to your laundry room. Additionally, cork provides sound insulation, which can be beneficial in a space with washing machines and dryers
image via pixels.com
Epoxy flooring
Epoxy flooring, while not a traditional tile, is worth mentioning for its remarkable waterproof properties. It consists of a tough, waterproof coating applied over concrete floors. Not only is epoxy easy to clean, but it also delivers a sleek and modern aesthetic to your laundry room
Stone Tiles
Slate or stone tile is another durable option for your laundry room floor that looks subtly rustic. Depending on the type of stone, this type of tile can be more affordable than more decorative styles, and the style is versatile enough to work with a range of decorating schemes.
image via pixels.com
Ultimately, the best tile for your laundry room depends on your personal style, budget, and how you use the space. Consider the amount of foot traffic, the potential for water spills, and your aesthetic preferences when making your selection. Additionally, ensure that the tiles are properly installed and sealed to maximize their durability and longevity in a laundry room environment.
Must Read